The Legend of Zelda: Hyrule Historia Artbook Review – A Must Buy for Every Zelda Fan
Why every Zelda fan should own The Legend of Zelda: Hyrule Historia
At a Japanese book store in Bangkok last year, I discovered a book called The Legend of Zelda: Hyrule Historia. Full of the most gorgeous artwork from The Legend of Zelda video game series, I desperately wanted this book. But, not being able to read Japanese, there didn't seem much point. Fast forward a year, and The Legend of Zelda: Hyrule Historia has now been published in English. Did I buy it? I even pre-ordered it, that's how much I wanted it.
What's in the The Legend of Zelda: Hyrule Historia artbook?
All I can say is "What isn't?", as this book contains everything any Zelda fan could ever want when it comes to artwork and information about The Legend of Zelda video game series.
The Legend of Zelda: Hyrule Historia was put together as a celebration for the 25th anniversary of The Legend of the Zelda video game series. It covers everything from the development of the first game to a timeline about everything in the series (which really helps getting information arranged more chronologically in your head, and points out things you may not even have known before!).
It's also fascinating learning about the creative process of the games, and how the developers choose what ends up in the final game and what gets cast aside.
My favorite part of the book, however, is the section on The History of Hyrule. For the first time, I really felt like I understood the legends, the myths, and the heroes of the game series in a way I didn't when playing the Zelda games — being so caught up in gameplay, as it were.
Of course, The Legend of Zelda concept art, location art and production artwork alone is worth the price of this book, as it's absolutely gorgeous. Then throw in interviews from so many people involved in the development of the Zelda series, as well as a look at how Zelda and Link have changed in the games over the years, and if you don't buy The Legend of Zelda: Hyrule Historia you're really not a true Zelda fan at all.
Dark Horse Books and Nintendo have even included a never before seen 27-page manga comic book from Akira Himekawa himself, which gives more details about the backstory of Skyward Sword. And, yes, it's fun to read.
You can currently pick up The Legend of Zelda: Hyrule Historia on most major booksellers' websites and at only a few pennies over 20 bucks and 274 pages of gorgeousness, it's so much more than 'well worth the price', it's hard to describe.
Like I said, Zelda fan? You must own this beautiful book, as it's a true Zelda collector's item. It's as simply as that.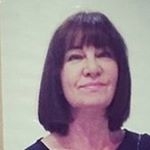 Latest posts by Michelle Topham
(see all)