The upcoming anime series The Legendary Hero is Dead! got a key visual this week that has fans more excited than you can even imagine.
After all, it has been a couple of years since the hit manga series ended, and fans have been dying to see an animated adaptation of one of their favorite comedy fantasy series come to life.
Now it is finally on its way.
Along with the new The Legendary Hero is Dead! key visual, we also got a character teaser trailer that introduces Touka, Shion, Anri and Yuna. Characters millions of fans have been in love with for what seems like a very long time.
Voice actors in the roles of Anri, Yuna and fifth main character Marguerite Farom have also been named.
They are Ayana Taketatsu (Rika in Girlfriend, Girlfriend) who is voicing necromancer Anri Haynesworth, Hibiku Yamamura (Bunko in My Master Has No Tail) who is playing Touka's childhood friend and love interest Yuna Yunis, and Yurika Kubo (Loki in Is It Wrong to Try to Pick Up Girls in a Dungeon?) as the late hero's fiancée and Crown Princess Marguerite Farom.
The other main cast member already announced is Shunichi Toki (Glenn in Monster Girl Doctor) who plays protagonist and current hero Touka Scott, as well as now dead hero Shion Bladean.
The just released The Legendary Hero is Dead! key visual features Yuna, Anri, and Marguerite chatting and obviously getting along well. (see above)
The anime adaptation is based on the hit manga series written and illustrated by Subaruichi.
The manga received its first tankōbon volume in May, 2015, with 19 more volumes being published between then and March, 2021, when the manga series officially came to an end.
The Legendary Hero is Dead! tells the story of protagonist Touka, a farmer who accidentally kills Sion the Legendary Hero. A hero whose job it is to save the world.
Although Touka tries to cover up the evidence by burying Sion's body, things don't go too well when he wakes up the following morning only to discover he is no longer in his own body but in Sion's instead.
That is because necromancer Anri has forced Touka's soul into Sion's body, because somebody needs to go to Hell's Gate with her, and it might as well be him.
The Legendary Hero is Dead! anime series is being directed by Rion Kujo (Aesthetica of a Rogue Hero), at Liden Films. It is due to premiere in April, 2023.
Watch the short character teaser trailer below, to get a quick idea of what we will get. Yep, this one looks cute and, if it sticks close to the original manga series, will be hilarious.
Source: Anime's official website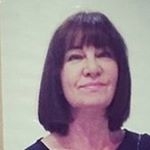 Latest posts by Michelle Topham
(see all)