Yes, I'm an adult and am probably a fair bit older than you might think I am. That doesn't mean I wasn't jumping up and down and shrieking (okay, not really) when I saw The LEGO Movie video trailer a few minutes ago. A LEGO Movie? Seriously? But wait, it gets better. Morgan Freeman as Vitruvius. a kind of LEGO God, and Liam Neeson as Bad Cop. Aaarggggghhh. (okay, now I'm shrieking).
The LEGO Movie stars the voices of not only Morgan Freeman and Liam Neeson, but also those of Chris Pratt, Will Ferrell, and Elizabeth Banks. It also tells the story of Emmett, just your ordinary LEGO builder kind of guy until he suddenly gets mistaken as 'Master Builder', the guy who can save the entire universe.Well…..with a lot of help.
Check out The Lego Movie video trailer below and then do what I did. Hit replay and replay and replay and replay and…….well, you get the message.
The Lego Movie opens on February 7th, 2013. If I get hit by a tuk-tuk before then, I'm gonna come back and haunt someone.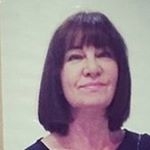 Latest posts by Michelle Topham
(see all)