If there's one movie I'd move mountains to see this year it's 'The Lobster'. Starring Colin Farrell and Rachel Weisz, it's a comedy drama that looks like it's going to be the strangest movie released in years.
'The Lobster' tells the story of David, a man from The City who is sent to The Hotel for 45 days. During that time, he and everyone else staying there must fall in love with someone, so they can become part of a couple. If they don't by the time the 45 days is up, they have to choose what type of animal they want to be, are turned into that animal, and are then sent off to roam The Woods for the rest of their lives.
As for David, he is at The Hotel with his brother, who failed the program several years ago and so now is a dog.
During his 45 days, David agrees to participate in part of the program whereby he is given a rifle and sent out into The Woods. His goal is to find a Loner, a person who has escaped from The Hotel, and shoot them. If he manages to do this, his 45 days at The Hotel will be extended.
While off with his rifle hunting, however, David meets Short Sighted Woman (Weiss), a Loner who has already escaped from The Hotel and is living in the woods with other revolutionaries, and the two soon begin to fall in love.
'The Lobster' also stars Ben Whishaw, Ashley Jensen, Jessica Barden and Olivia Coleman and was directed by Greek director Yorgos Lanthimos (him of the similarly bizarre Dogtooth).
The film is getting rave reviews for its deadpan humour and satire, its eccentric way of looking at the world, and it's purely British sensibilities.
From the trailer, just released today, 'The Lobster' looks like it's going to be one of the funniest movies of the year, and a smash hit by virtue of being so weirdly wonderful. Throw in Colin Farrell and Rachel Weisz, two of the most talented British actors today, and, for me, this one is right at the top of my list to see.
'The Lobster' releases on the 16th October in the UK. Watch the trailer below.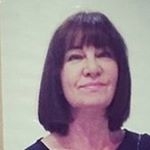 Latest posts by Michelle Topham
(see all)