Looking forward to Disney Infinity? Wondering how may Disney Infinity play sets this game is going to have? Well, with the latest video trailer, one thing's for sure, The Lone Ranger and Tonto are going to be included in them. Cool, eh?
The Lone Ranger play set features two figures (The Lone Ranger and Tonto, of course), around 6-10 hours of gameplay depending on how you play, new characters, the addition of horses, customizable trains and a slew of new elements that can be used in Infinity's Toy Box mode. Okay, so I'm a big kid but I'm excited.
Other play sets in Disney Infinity include The Incredibles, Pirates of the Caribbean, The Nightmare Before Christmas, Monsters University, Toy Story, Cars, Wreck-it-Ralph and Phineas and Ferb. More are likely to be announced, though, which means the more Disney Infinity play sets you buy, the more this game really does have 'infinite gameplay'.
Disney Infinity will be released on August 18, 2013 in North America and  two days later on August 20, 2013 in Europe. I may just have to move back to North America to be able to grab it early I'm that excited. How about you?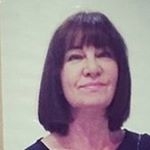 Latest posts by Michelle Topham
(see all)