It has been interesting to see the English cast of a number of anime this Summer, as a fair few have been some of the English voice acting world's most talented stars.
That has held true with the just announced The Maid I Hired Recently Is Mysterious English dub cast, as the two main characters — Yuuri and Lilith — are voiced by Macy Anne Johnson and Natalie Van Sistine respectively.
Johnson, of course, recently played Shikimori in Shikimori's Not Just a Cutie, while Natalie Van Sistine has just finished up her gig as Yor in SPY x FAMILY.
Other English cast members announced this week include John Burgmeier (Shiguri Souma in Fruits Basket), Rachel Thompson (Mitori Kousaku in A Certain Scientific Railgun T) and Dusty Feeney (Regina Locomoti in Ace Attorney).
Megan Shipman is directing The Maid I Hired Recently is Mysterious English dub cast.
The anime is based on the manga of the same name by Wakame Konbu. It has been licensed by Yen Press for English publication with the first 3 volumes currently available.
They have this to say about the manga's plot:
There's something really strange about the maid I just hired! No normal person could be so beautiful, or cook such amazingly delicious food, or know exactly what I want before I even ask. She must be using magic—right, a spell is the only thing that can explain why my chest feels so tight whenever I look at her. I swear, I'm going to get to the bottom of what makes this maid so…mysterious!
The original Japanese version of the anime is directed by Misuzu Hoshino.
Series composition is by Mirai Minato, with character designs are by Machi Yoshino.
The Maid I Hired Recently is Mysterious English dub will be available on Crunchyroll from today, August 13th.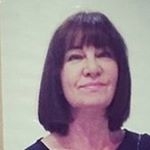 Latest posts by Michelle Topham
(see all)