The just released The Maid I Hired Recently is Mysterious preview trailer perfectly shows off the confusion protagonist Yuuri feels towards Lilith, the maid his father has recently hired.
That leads Yuuri to trail her, peer at her from around corners and generally treat her with suspicion.
Advertising
After all, someone who is so beautiful, cleans so well and cooks such amazing food must be using magic, right?
Lilith, however, takes Yuuri's stalking and other suspicious behaviors as all in a day's work.
Even teasing him about it when she gets a chance.
All of that from the new The Maid I Hired Recently is Mysterious PV serves to highlight an anime that looks cute, funny and a whole lot of fun.
The trailer also previews the anime's opening theme song — 'Su, Suki Jyanai!' (aka 'I-It's Not Love!') by 12-member Japanese idol group ≠ME.
Advertising
The anime is being directed by Misuzu Hoshino (episode director of The Great Jahy Will Not Be Defeated!), with Minato Mirai (The Dungeon of Black Company) as chief director and in charge of series composition.
Machi Yoshino (episode chief animation director of The Greatest Demon Lord Is Reborn as a Typical Nobody) is designing the characters.
SILVER LINK and Blade are in charge of animation production.
The Maid I Hired Recently is Mysterious (aka Saikin Yatotta Maid ga Ayashii in Japan) anime series is based on the rom-com manga by Wakame Konbu.
The English language version is currently being published by Yen Press in both trade paperback and digital download formats, with two volumes out and a third on its way of June 28th.
They describe the plot of the manga like this:
There's something really strange about the maid I just hired! No normal person could be so beautiful, or cook such amazingly delicious food, or know exactly what I want before I even ask.

She must be using magic—right, a spell is the only thing that can explain why my chest feels so tight whenever I look at her. I swear, I'm going to get to the bottom of what makes this maid so…mysterious!
The Maid I Hired Recently is Mysterious anime will premiere in Japan on July 23rd, 2022.
Watch the anime's new PV below because, yep, that looks adorable!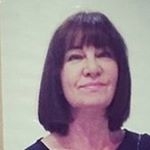 Latest posts by Michelle Topham
(see all)