For today's Countdown to Eurovision 2015, let's look at The Makemakes.
The Makemakes are the indie band representing Austria at Eurovision 2015 in Vienna next month with their song 'I Am Yours'. Of course, they have huge shoes to fill (well, small ones really, as last year's winner has tiny feet), after Conchita Wurst won Eurovision 2014, and brought the 2015 ESC competition back home for Austria. But their song is nice, and they give a great live performance, so they should do well.
This week, The Makemakes released a video telling Eurovision fans they are currently in the middle of a promotional tour of Europe, singing a song line up that includes 'I Am Yours'.
They've already been to Moscow, where they performed their Eurovision song and met with Russian Eurovision contestant Polina Gagarina, Budapest, and Kraków, Poland.
You might want to check them out if you're in any of these cities.
The rest of The Makemakes European promotional tour currently looks like this.
18/04: Amsterdam, the Netherlands
21/04: Belgrade, Serbia
23/04: WUK, Vienna, Austria
25/04: Rathaussaal, Telfs, Austria
26/04: London, United Kingdom
29/04: Bucharest, Romania
05/05: Prague, Czech Republic
09/05: Tallinn, Estonia
Watch The Makemakes introduce themselves below and, of course, check out their winning performance during the Austrian National Final for Eurovision 2015 in the video below that. And I'll be back tomorrow with another video in my Countdown to Eurovision 2015.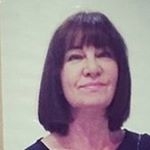 Latest posts by Michelle Topham
(see all)