The Mauritanian trailer showcases the story of a man illegally held by the U.S. government for 14 years
The atrocities of the U.S. government locking up thousands of people at Guantánamo Bay without a trial is something that is still ongoing, and a major violation of international human rights according to any legitimate human rights organization.
As it stands today, over 18 years since Guantánamo Bay was first opened by President George W. Bush, there are still 40 people locked away indefinitely — without trial or charges being laid against them.
The upcoming new British-American legal thriller The Mauritanian addresses this atrocity perpetrated by the United States government when it looks at the true story of Mohamedou Ould Salahi, a Mauritanian who was illegally detained at Guantanamo Bay from 2002 until his release in 2016.
During his 14 years of detention, Salahi was subjected to torture by the United States government. Upon his release, he had still never been charged with a crime.
The Mauritanian stars Jodie Foster as defense attorney Nancy Hollander, Benedict Cumberbatch as Lt. Colonel Stuart Couch, Shailene Woodley as Hollander's associate Teri Duncan, and French actor Tahar Rahim as Mohamedou Ould Salahi. The movie is based on the best-selling book Guantanamo Diary by Salahi.
The film is due for international release on February 19th, 2021.
Watch The Mauritanian trailer below and, if you care about human rights and holding rogue governments accountable, as that is exactly what the U.S. government has been in all of this, make a note to support the film when it is released.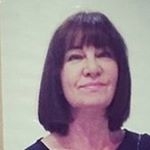 Latest posts by Michelle Topham
(see all)