There's an awesomely cool interview up on the ODE channel with English pop group McBusted. They, of course, are the band that is made up of musicians from those other cool bands McFly and Busted (hence the name!), and they recently finished a 34-venue tour that was a rocking success and, of course, a sell-out.
Interestingly, the ODE interview with the band is done 'like a job interviewer', with the interviewer asking questions like "Can you tell me what's your greatest strength?", ("We're terrible individually, but put us together and we're alright" – heh), and "What is your greatest weakness?" ("You don't know what you're going to get. We're a bit unpredictable" — as they then go on to prove throughout the rest of the interview).
Watch the McBusted interview below. I loved it because they're so incredibly wild, full of energy, saying any crazy thing that pops into their head, and are obviously loving every second of what they do as musicians.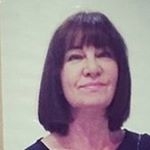 Latest posts by Michelle Topham
(see all)