Acclaimed American author Paul Vidich has a new spy novel coming out in March.
The book — titled The Mercenary — is another of his novels to be set during the Cold War. A time in history Vidich knows a lot about, considering his extremely well-researched first three novels — An Honorable Man, The Good Assassin and The Coldest Warrior — all take place during this period.
Now, in The Mercenary by Paul Vidich, the author revisits the mid-1980s to tell the story of a high-ranking KGB officer who is desperate to get out of the Soviet Union, just as the country's Communist regime is heading rapidly towards collapse.
The book blurb from publisher Simon and Schuster says this about the plot of The Mercenary by Paul Vidich:
Moscow, 1985. The Soviet Union and its communist regime are in the last stages of decline, but remain opaque to the rest of the world-and still very dangerous.

In this ever-shifting landscape, a senior KGB officer – code name GAMBIT – has approached the CIA Moscow Station chief with top secret military weapons intelligence and asked to be exfiltrated. GAMBIT demands that his handler be a former CIA officer, Alex Garin, a former KGB officer who defected to the American side.

The CIA had never successfully exfiltrated a KGB officer from Moscow, and the top brass do not trust Garin. But they have no other options: GAMBIT's secrets could be the deciding factor in the Cold War. Garin is able to gain the trust of GAMBIT, but remains an enigma.

Is he a mercenary acting in self-interest or are there deeper secrets from his past that would explain where his loyalties truly lie?

As the date nears for GAMBIT's exfiltration, and with the walls closing in on both of them, Garin begins a relationship with a Russian agent and sets into motion a plan that could compromise everything.
The Mercenary by Paul Vidich will be released in paperback and on Kindle on March 18th, 2021. (continue reading below…)
What is Stuart MacBride's 'The Coffinmaker's Garden' about? Here's the plot…
If you enjoy a superbly-written spy novel with complex situations and characters, and one that is an absolute page-turner, you might want to have Vidich's The Mercenary at the top of your list of 'Must Buys'.
And, if you are interested in the genre of spy novels, there is an interesting conversation with Paul Vidich and author Joseph Kanon (Defectors; The Good German)  called The Literary Spy Novel that took place at The Center for Fiction a couple of years ago you might want to check out.
You can pre-order The Mercenary by Paul Vidich via his official website.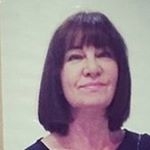 Latest posts by Michelle Topham
(see all)