Indie folk duo The Milk Carton Kids were on Conan on Monday night (June 8th), where they sang a live version of their song 'The City of Our Lady'. And while their performance was fabulous as always, I have to say I especially enjoyed their small comedy act right before they started to sing.
This is highly unorthodox, but at Conan's request, we're playing a very short song," Joey Ryan started off. "We were here before, and it didn't go so well the last time, so he said we could come back if we just hardly played at all. So now we have to kill, actually, a little bit of time to make the show run the right length."
He then went on to critique fellow member Kenneth Pattengale's bolo tie, saying "I notice you're wearing a bolo tie with a horse on it, which was not approved. Why did you make that decision".
"I thought it looked good, Joe" replied Pattengale.
"You saw that and thought I'm going to wear that on national television", responded Ryan.
And it's the dead-pan way they both deliver their lines, while haphazardly strumming their guitars that made this routine hilarious.
The Milk Carton Kids then went on to perform 'The City of Our Lady', and it was their usual gorgeous contemporary folk sound, with amazing guitar work, and beautiful harmonies. God, I love these guys.
Watch them on Conan below. Who, after their performance told The Milk Carton Kids, "That was amazing. You should get much more time than anyone else".
And, if you like their music as much as I do, they have a new album out. You can buy it on CD or vinyl here, or listen to all the tracks on a playlist on Anti Records' YouTube channel.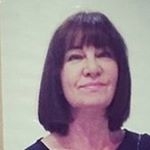 Latest posts by Michelle Topham
(see all)