The premiere of the upcoming new anime The Misfit of Demon King Academy has been delayed until July due to the COVID-19 coronavirus in Asia.
The anime's official website has announced the planned April release will be tentatively delayed for three months, with a longer delay possible if the coronavirus outbreak worsens.
The statement on The Misfit of Demon King Academy website reads as follows:
Thank you very much for your support of The Misfit of Demon King Academy.

The COVID -19 virus, which has recently become a worldwide issue, has had a significant impact on the production schedule. Also, there is no prospect that the production situation will improve significantly in the near future.

Based on the above situation, we have had to postpone the broadcast start.

We are currently planning to broadcast from July 2020, and wee will announce again on the anime's official website as soon as the set date and time are decided.

Although this is a measure based on an unexpected situation on a global scale, we apologize for any inconvenience and anxiety to fans who are looking forward to the work. 

Thank you for your understanding."
The statement is signed The Misfit of Demon King Academy Production Committee.
The Misfit of Demon King Academy delay follows on with delays from other anime series due to the coronavirus, including Episodes 7 of Infinite Dendrogram and A Certain Scientific Railgun T.
Both of these animes are now back on schedule, however, with Episode 8 for both series releasing this week.
With over 79,000 cases of the coronavirus and almost 2,800 deaths in China, plus 719 cases in Japan, anime studios in both countries have been delaying upcoming episodes.
Particularly as there are so many collaborations between Japanese and Chinese studios, or work being farmed out to Chinese studios due to cheaper labor costs.
The Misfit of Demon King Academy is being animated by the Japanese studio Silver Link (Tanaka-kun is Always Listless, Non Non Biyori), and directed by Masafumi Tamura (Wise Man's Grandchild).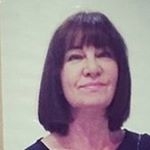 Latest posts by Michelle Topham
(see all)