My Memories Monday segment today is courtesy of a fellow Conchita Wurst aficionado, Teresa Michalski, as she posted the video on a Facebook page today in response to a truly awful cover of the song.
The song? Queen's 'Bohemian Rhapsody'. The singer? In this case, the fabulous puppets The Muppets (as I won't even deign to mention the 'artist' who's awful live cover of 'Bohemian Rhapsody' this weekend sparked off this Memories Monday delight).
The Muppets cover of 'Bohemian Rhapsody', of course, is a classic. The version I'm featuring today was released in late November, 2009, and went viral online immediately. Today, it has over 46 million views.
The song was a collaboration between The Muppets and the remaining members of Queen, who gave The Muppets their original backing track so they could sing along to it. Well, if 'sing' is what you can call what The Muppets do.
Watch it below, even if you've seen it before as it will really make your day. And do wait for that closing line. It makes me laugh every time.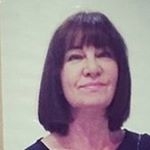 Latest posts by Michelle Topham
(see all)