The National's 'Walk It Back' released on first anniversary of Trump's inauguration on purpose
The National's 'Walk It Back' released on first anniversary of Trump's inauguration on purpose
Rock band The National released their music video for 'Walk It Back' today and it wasn't just any old generic day they chose as the release day. Instead, they waited to drop the video until the one year anniversary of Donald Trump's inauguration.
After all, like all sane-minded people, the band is appalled by what they see Trump doing and wanted to comment on that with their music.
The 'Walk It Back' video itself is made up of vintage C-SPAN footage clips of politicians that are shot close up so you see everything with the unnatural color saturation and fuzziness of a CRT television. Because of this, the footage is eerie and almost as if you are watching a long- gone civilization during its last death throes.
In fact, some people may say that is just about as apt as it could be given the current situation in the United States, and just how much of American democracy has been eroded under Trump.
The video documents the performance and spectacle of governance," said director Casey Reas via a press release. "It captures the pomp and rituals of Congress and its vainglorious, televised culture."
A televised culture that has only become worse over the last few years, as people like Trump spend more time pandering to their base via TV and the Internet, regardless of how offensive that base is, than they do governing.
Watch The National's 'Walk It Back' music video below. Yes, it's depressing. Yes, it's sad. Yes, it's quite scary. But maybe it will make you think about what the United States is currently becoming, and how much farther down it could still yet fall.
'Walk It Back' is from The National's last album Sleep Well Beast. An album that is currently up for a Grammy Award for Best Alternative Music Album.
Related: Watch The National's superb live performance of 'The System Only Dreams in Total Darkness' on Jools Holland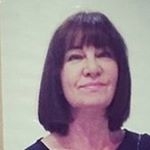 Latest posts by Michelle Topham
(see all)