I have to admit, I never did finish watching the Netflix mystery drama series The OA. After all, so much of it was unoriginal, so slow-paced I fell asleep during one episode, and just plain confusing and silly. So my interest waned after episode 5, and I promptly gave up.
That is why The OA Part II is definitely not marketed to people like me.
It is, however, almost here, with The OA Part II trailer being released today. Just two years since the series first showed up on Netflix.
The OA Part II follows on from the first eight-episode season, which apparently ended with most viewers saying "What the hell?"
As you watch The OA Part II trailer below, I hate to tell you, but you will probably realize creators Brit Marling and Zal Batmanglij aren't likely to make the new season much clearer either.
One thing we do learn from the trailer, however, it does seem that The OA has made it to another dimension and, this time, is living a life as a Russian heiress.
The OA Part II stars Brit Marling, Jason Isaacs, Kingsley Ben-Adir, Emory Cohen, Alice Krige, Patrick Gibson, Phyllis Smith and Sharon Van Etten. The second season of the popular drama series will be available to stream on Netflix beginning on Friday, March 22nd.
You can watch The OA Part II trailer below to get you in the mood and, if you are still confused, the official synopsis for the upcoming new season may help. Although, probably not…
The "mind-bending" story returns with The OA Part II, which follows OA as she navigates a new dimension, one in which she had a completely different life as a Russian heiress, and one in which she once again finds herself as Hap's captive. Part II introduces Karim Washington, a private detective tasked with finding a missing teen, Michelle Vu. His path crosses with OA, as they try to solve the mystery of Michelle's whereabouts and a house on Nob Hill connected to the disappearance of several teenagers. Meanwhile, back in the first dimension, BBA, Angie and the boys find themselves on a journey to understand the truth behind OA's story and the incredible realities she described.
Related Reading: Listen to Toad the Wet Sprocket's 'All I Want' from The OA, it's still fabulous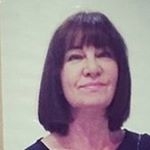 Latest posts by Michelle Topham
(see all)