If you're a fan of the old Sierra King's Quest series, you might want to take a look at The Odd Gentlemen's revival of King's Quest. The first chapter of the game, A Knight To Remember, is now available for PC, Xbox One and Xbox 360.
And while the art style is completely different than what you're used to in the classic games, it is incredibly pretty, as well as sure to make those who aren't usually into classic games even more interested in playing.
Then, when you throw in voice actors of such an amazing caliber — the late Robin Williams' daughter, Zelda Williams voices Amaya, Josh Keaton is Young Graham, Wallace Shawn is Manny and Christopher Lloyd plays King Graham — with a stellar cast like that, it's highly unlikely there will be any complaints of "terrible voice acting". Come on, video games rarely get voice actors this big.
As for the official comment on the game, president of The Odd Gentlemen, Matt Korba, says about it, "Today is a new beginning, both for those of us who grew up with the King's Quest games that Roberta Williams and Sierra Entertainment created, as well as for those who are visiting Daventry for the very first time.
We hope we've made something that feels special for everyone as we turn together to a new page in Graham's legend."
There will be five chapters in The Odd Gentlemen's revival of King's Quest. If you buy King's Quest: The Complete Collection, you'll get a bonus epilogue, so do take that into consideration when you decide to purchase.
Sadly, however, it looks like it's a Steam-only purchase, so it will be a no-buy for me. For others, however, it's already number one on Steam so…enjoy.
Now, watch the trailer for King's Quest, Chapter 1 below. Doesn't that look scrumptious?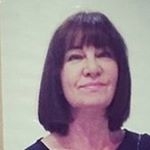 Latest posts by Michelle Topham
(see all)