The Orbital Children trailer shows off the anime's gorgeous art style
There is another Netflix original anime series coming to the streaming channel next year, and this one will definitely be watched by a huge number of anime fans.
After all, when the title of the six-episode limited series is The Orbital Children, and turns out to be from legendary Japanese animator, screenwriter and director Mitsuo Iso, serious anime fans will be counting the days until its release.
Even more so when you realize it will be the first anime Iso has directed in more than 14 years — since the influential, award-winning series Den-noh Coil (aka Coil — A Circle of Children) was released in 2007.
In anticipation of the upcoming anime series, a new The Orbital Children trailer was released today, along with a key visual for the anime.
Both show an utterly gorgeous art style, and suggest an anime that will be incredibly exciting. Although, knowing Mitsuo Iso, it will also feature more than a few heart-wrenching and scary scenes.
Especially as it follows the story of five children — three from Earth and two born on the Moon – who must try to survive after an accident on the space station they are on leaves them stranded in space.
Along with the trailer and key visual releases today, the names of six members of The Orbital Children cast were also announced.
They are:
Natsumi Fujiwara (Kabane in Kemono Jihen) who will play Touya Sagami
Azumi Waki (Rem in How Not to Summon a Demon Lord) voicing Konoha Б Nanase
Kensho Ono (Pochi in Uchitama?! Have you seen my Tama?) who plays Taiyo Tsukuba
Chinatsu Akasaki (Miyu in Sword Art Online Alternative: Gun Gale Online) who is voicing Mina Misasa
Yumiko Kobayashi (Katta in Duel Masters VS) who will play Hiroshi Tanegashima
Mariya Ise (Reg in Made in Abyss) is the voice of Houston Nase
As you can see from that cast list, when Mitsuo Iso is directing, the crème de la crème of the anime world come out to act.
The Orbital Children will release worldwide on Netflix on January 28th.
Until then, watch the new The Orbital Children trailer to get an idea of what we can expect.
Hell, I'm excited, how about you?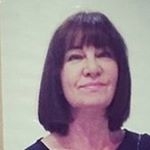 Latest posts by Michelle Topham
(see all)