The Paradox Stellaris YouTuber War isn't really a game at all, just some short snippets, but at least you can get 60% off the base game
If you are into grand strategy video games, you have probably heard of Stellaris.
Developed by Paradox Development Studios, Stellaris is a strategy game about space exploration, trade and war. A game that, since its release in May, 2016, has sold more units than any other Paradox strategy game since the studio started creating them.
This month, Paradox is trying to get even more people to buy the game by publishing a series of videos of popular YouTubers at Paradox Interactive playing Stellaris against each other. YouTubers that had never played the game before, and had no idea what it was about.
I stumbled onto it because one of my favorite YouTubers, False Symmetry, was one of the six gamers selected to visit Paradox and play against each other.
The other five YouTubers were MyNameisByf, AlexTheRambler, LionHerx10, GamingFTL and AshleyMariee.
According to False, the Stellaris YouTuber War was filmed back in November, but it's just today that the developer has put the videos of it up on YouTube.
Sadly, though, it seems a bit like Paradox doesn't really understand what grand strategy game players want, because 7 minute videos with just quick snippets of what each gamer is doing in gameplay doesn't really cut it. (Come on, Paradox, we want to see the actual gameplay not the Cliff Notes!)
Still, even if it looks as though we are not going to get full gameplay (there are two videos up already and three more coming soon), Paradox has sweetened the deal by offering a 60 percent discount on the base game.
All you have to do to get the 60 percent discount is buy the game at Paradox Interactive and use the code 'FalseSymmetry' and, with my calculations, that means you will get the base game for just 15.99 EUR, or the US equivalent.
Meanwhile, you can watch the teaser and first two videos in the Stellaris YouTuber War series below. Just a pity they're not longer.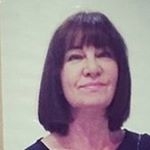 Latest posts by Michelle Topham
(see all)