The side-scrolling puzzle platform game The Pedestrian is coming to PlayStation 5 and PlayStation 4 on January 29th, the game's developer Skookum Arts has just announced.
The game, which is already incredible popular on PC, also got a new trailer yesterday. The trailer gives you a quick idea of what you might expect once you grab the puzzle platformer just about everyone who has played it loves.
In fact, you would be hard-pressed to find a more loved game on Steam, what with The Pedestrian's 'Overwhelmingly Positive' rating on the gaming service, and with players raving about it being "The Game of the Year", and talking about how much fun the journey to the game's conclusion can be.
The blurb on Steam says this about The Pedestrian:
The Pedestrian is a 2.5D side scrolling puzzle platformer. You are The Pedestrian! Enter into a dynamic 3D world with stunning graphics and challenging puzzles.

You play by rearranging and reconnecting public signs in order to explore and advance through each engaging environment.
while major gamers like Markiplier rave:
"Woah, that's cool, what, that's so cool, what the heck, woah."
In other words, if you're looking for an incredibly cool and really fun game to play on PS5 or PS4, The Pedestrian is one of the best you'll find. (And yep, I played it on PC last year and I cannot recommend it more).
Check out the just-released new trailer below. Then grab The Pedestrian on PlayStation 5 or PlayStation 4 when it releases in just over 10 days time.
Do it. Do it. Do it. Because I promise, you will not regret it.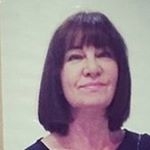 Latest posts by Michelle Topham
(see all)