British Zimbabwean author Alexander McCall Smith continues his prolific career with yet another new book release this year — The Peppermint Tea Chronicles.
The book is the 13th novel in his 44 Scotland Street series, and will be published just two months after his novel The Second Worst Restaurant in France hits bookstore shelves.
Alexander McCall Smith's The Peppermint Tea Chronicles is the latest adventure from Bertie and his friends. The story follows on from his 2017 book A Time of Love and Tartan.
The 44 Scotland Street series is somewhat based on the massively popular Tales of the City series by American author Armistead Maupin, although with a British-style sense of humor that is a little more subtle.
The publisher's blurb has this to say about the upcoming highly-anticipated novel:
Changes are coming to 44 Scotland Street, what with Bertie and his friends getting older, and the neighbors gossiping about Irene's latest drama. Still, at the end of the day, the community of Edinburgh's New Town will find itself drawn together in surprising ways in this latest installment of Alexander McCall Smith's witty, humorous, and engaging series.
In the latest book in the series, Bruce Anderson may have arrived at the right time to settle down. All he has to do is choose the right woman from among his many admirers.
Meanwhile, the Duke of Johannesburg has designed a seaplane, and he is eager for it to take flight, Stuart meets an old friend, and Bertie and his friend Ranald get a big surprise on a trip to the circus.
The hardcover version of Alexander McCall Smith's The Peppermint Tea Chronicles will be released on the 11th July, with the paperback version hitting store shelves in December. Just in time for Christmas.
As is usual with McCall Smith's delightful books, The Peppermint Tea Chronicles is likely to be another best-seller. You can pre-order it now on most digital book platforms, and keep up-to-date on all the author's books on his website.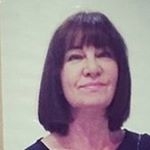 Latest posts by Michelle Topham
(see all)