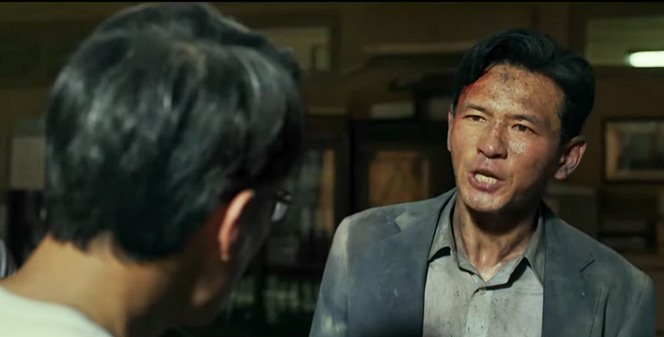 Keep your eye out for the South Korean action thriller The Point Men releasing in your region of the world as, if the movie's success in Korea is anything to go by, it appears the Hyun Bin/Hwang Jung Min vehicle may just be the Korean movie of 2023 to watch.
That is because, according to the Korean Film Council, more than 1 million people saw The Point Men in its opening week in Korea — 1,023,232 audience members, to be exact.
As of January 23rd, the film had already grossed over US$8.5 million.
The film also hit the #1 spot at the box office in Korea this weekend, which bodes well for the movie's continued success both inside and outside the country.
The Point Men (aka 교섭 in Korean) was directed by Yim Soon Rye (Little Forest, Whistle Blower), one of Korea's most well-known female directors.
It is based on a true story, and follows the negotiations that took place between the Korean government and the Taliban after 23 South Korean Christian missionaries were kidnapped by the Taliban in Afghanistan in 2007.
The sixteen women and seven men were held in captivity for over a month, with two of the men being executed before negotiations could come to a conclusion.
The Point Men follows a diplomat (played by Hwang Jung Min) and a National Intelligence Service (NIS) agent (Hyun Bin) who risk their lives to save the hostages.
It also co-stars Kang Ki Young, Jung Jae Sung, Kwon Hyuk, Jeong Sung Woo and Scottish actor Bryan Larkin.
The Point Men is due to premiere in movie theaters in North America on Friday, January 25th, in Hong Kong and Macau on February 2nd, and in various other places around Asia between then and March 23rd (Thailand).
Watch the English-subbed The Point Men trailer below. Now doesn't that look cool?
I am a Brit-American journalist, former radio DJ at 97X WOXY, and Founder/CEO of Leo Sigh. I'm also obsessed with music, anime, manga, and K-dramas. Help!