When it comes to stories for young adults, being British and decidedly odd myself, I am most partial to quirky, strange books like Miss Peregrine's Home for Peculiar Children.
That is why, the minute I watched the latest trailer for the upcoming The Promised Neverland live-action film, I knew the movie would definitely be for me.
That's because the trailer shows the film version of the hit anime series The Promised Neverland is going to be able to offer the eerie, dark and weirdly gothic feeling I always felt the anime series was lacking.
The new trailer for the The Promised Neverland live-action film also features the theme song 'Tadashiku Narenai' (I Can't Be right), which is sung by Japanese rock band Zutto Mayonaka de Iinoni.
The perfect choice of band for the film, considering the band itself is also strange and mysterious.
After all, nobody knows who the members are or how many are in the band and, whenever they perform live, they do so behind a screen.
The song 'Tadashiku Narenai' is also a perfect choice for the movie, as it begins sweet and innocent and then morphs into a high-energy theme song.
Just like the orphans at Grace Field House.
At first, happy in their home with a loving 'Mom' they soon discover, if they want to get out of there alive, they need to get into high-gear and plan an escape.
The Promised Neverland live-action film releases December 18th
As a film that is now on my list of Must-Watches, for any of you who feel the same way, the date to pay attention to is December 18th as that is when The Promised Neverland live-action film releases in Japan.
Directed by Yūichirō Hirakawa with Noriko Gotou handling the film's script, the film stars Minami Hamabe (Keep Your Hands Off Eizouken!) as Emma, Jyo Kairi as Ray, Rihito Itagaki as Norman, Keiko Kitagawa (My Teacher, My Love) as Isabella, and Naomi Watanabe (The New Three Kingdoms) as Krone.
For fans of the anime series, the second date you should pay attention to is January 7th, 2021, as that is when Season 2 of the hit anime premieres.
Meanwhile, watch the just-released latest trailer for The Promised Neverland live-action film and notice how beautiful the costume and set designs are, and how perfect of a dark, strangely mysterious adaptation of the Yakusoku no Nebārando manga series the film seems to be.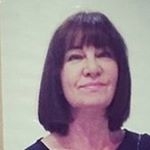 Latest posts by Michelle Topham
(see all)