Great news for fans of The Quintessential Quintuplets anime today, as a listing on Kodanasha Japan shows the manga will also be getting a light novel series this year.
The series is being written by Mika Toyoda, with The Quintessential Quintuplets light novel Volume 1 coming out on March 31st in Japan.
The Quintessential Quintuplets light novel series will be based on the manga by Negi Haruba.
It will likely follow the same plot, as it tells the story of:
Five girls who want to do anything but study, and their tutor: a high school boy who's got book smarts and not much else. Futaro Uesugi took the tutoring gig because he was desperate for cash, but when his students—the five beautiful daughters of a wealthy businessman—find five times the excuses to slack off, what can he do?!

At this rate, the sisters won't graduate, so if he wants to get paid, Futaro must think of a plan to suit each of them … Which feels hopeless when five out of five of them think he's a loser!
As for the history of the Nakano quintuplets, the anime adaptation of the manga series kicked off in January, 2019 with Season 1.
Season 2 premiered in January, 2021, and a follow-up full-length anime film — Eiga Gotōbun no Hanayome — is due to hit the big screen on May 20th this year.
It will be the last chapter in the story of Futaro Uesugi and the Nakano sisters, and one fans have been waiting for for a long time.
But, with a new light novel series to now look forward to, things suddenly don't sound quite so bad, eh?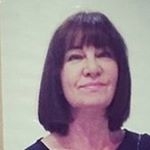 Latest posts by Michelle Topham
(see all)