The long-awaited The Quintessential Quintuplets Season 2 just got a teaser trailer and a key visual featuring new character designs. Both are are sure to get fans in the mood to finally find out what's going on with Futaro and his girls.
The key visual shows the quintuplets in their school uniforms out having fun together, while the trailer quickly flashes on each girl and on Futaro himself.
Even with just these quick scenes and the visual, however, eagle-eyed fans will quickly notice the character designs for the upcoming anime are quite a bit different than season one, and so is the animation.
That is due to the The Quintessential Quintuplets being moved away from its original animation studio of Tezuka Productions to fledgling studio Bibury Animation Studios, and to character designs now being created by Masato Katsumata and not Michinosuke Nakamura.
Some fans may prefer the character designs from season one as they seem much richer and not quite so 'cutesy', but readers of the manga series may have different opinions as the new designs are definitely closer to the original manga characters.
Then again, everyone should probably reserve judgment until the anime is actually released as it's not really possible to form an opinion from just a few frames.
Kaori (How to keep a mummy) is directing The Quintessential Quintuplets season 2 instead of season one director Satoshi Kuwabara. Keiichiro Ochi is back overseeing series scripts, and Hanae Nakamura and Miki Sakurai are also composing the anime's soundtrack.
The entire cast is also returning for season two.
The first season of The Quintessential Quintuplets aired on Crunchyroll, with Funimation providing an English dub option. No word yet on who will be streaming season two, but hopefully it will be the same folks.
The Quintessential Quintuplets season two will debut in Japan in January, 2021, three months after it was originally scheduled to air.
Until then, check out the new character designs in the teaser trailer below and the key visual up above and, of course, watch or re-watch season 1 on Crunchyroll and Funimation.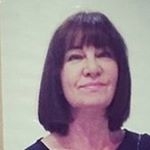 Latest posts by Michelle Topham
(see all)