The season finale of World Trigger 3, Episode 14, was postponed yesterday less than 30 minutes before it was supposed to air in Japan.
A tweet was sent on the show's official Twitter account simply saying:
The 14th episode of "World Trigger" scheduled to be broadcast today has been suspended. We will inform you about the future airing of the show on its official Twitter account, and on its website as soon as it is decided.
The tweet came just seven hours after the account had promoted the upcoming World Trigger 3 season finale.
The reason World Trigger 3 Episode 14 was postponed emerged soon after.
The anime's postponement was due to a Tsunami alert in Japan after an underwater volcano near the island of Tonga erupted early Saturday evening (3 pm Tokyo time).
At the time, the Japan Meteorological Agency was warning of waves that could be as high as three meters or 10 feet in Iwate prefecture, with the Amami Islands and the Tokara Islands also being seriously affected.
Most of the east coast of Japan was also under tsunami alert at the same time, and more than 210,000 people were told to evacuate to higher ground.
The evacuation order came after midnight in Japan, causing tens of thousands of people to head to higher ground. Many of whom were interrupted from sleep by tsunami sirens.
Considering the tsunami that struck Japan in March, 2011, as a result of the Tōhoku earthquake, killed at least 19,747 people, caused the injury of 6,242 others and 2,556 others to still officially be named as 'missing', it is no wonder the Japanese react so quickly to tsunami alerts nowadays.
Soon after the World Trigger 3 tweet was sent, high waves hit both Amami and Iwate Prefecture, capsizing boats and causing others to break moorings.
No injuries or deaths have been reported, however.
Meanwhile, the volcanic eruption severely affected Tonga, in particular its capital city of Nuku'alofa, and even people in Alaska 6,000 miles from the eruption heard its roar.
This Japan Times article reports in detail about the aftermath of the volcanic eruption, and of its effect on various regions of Japan.
As for World Trigger 3, Episode 14 has already been scheduled to air next week at 1:30 am, Sunday, January 23rd.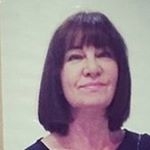 Latest posts by Michelle Topham
(see all)