One of Doctor Who's most famous enemies is, of course, Davros — the creator of the Daleks. He has appeared in Doctor Who on and off since 1975, when he first met the Doctor, then played by Tom Baker.
In recent years, however, the character of Davros has been developed much more than before, with viewers recently finding out more about the relationship between the Doctor and Davros. A history which initially looked as though the Doctor tried to kill Davros when he was just a child, but which now, if you watched the most recent Doctor Who episode, you will know is not the case.
What will the relationship between the Doctor and Clara be like in series 9?
Now, during series 9 of Doctor Who, writer Steven Moffat and actor Peter Capaldi (the Doctor) talk about Davros, his relationship to the Doctor and his importance to the series, with Capaldi saying "I'm very excited to face Davros. And also you know, when you face Davros, it has a different sort of tone. The scenes tend to be more verbal because they discuss ideas."
Capaldi goes on to say "Davros is a very formidable enemy. He's a great villain and, like most great villains, he has this great intellect. So can take the Doctor on."
Steven Moffat goes one step further, admitting something probably a bit surprising about Davros to some Doctor Who fans "He does not see himself at any point as the evil dictator. he does not see himself as evil".
Personally, I think the relationship between the Doctor and Davros is fascinating, as he is probably the most important arch enemy the Doctor has ever had. Yet, in series 9, when it comes down to having the opportunity to destroy Davros, the Doctor just cannot quite make himself do it. Which says a lot about the Doctor, and what kind of man he is.
Watch Steven Moffat and Peter Capaldi talking about Davros in the BBC video below. And, of course, tune into series 9 of Doctor Who every Saturday night on BBC One.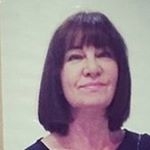 Latest posts by Michelle Topham
(see all)