The Replacements' album 'Tim' was one of the first alternative rock albums I ever owned. I was given a free promotional copy of it in 1985 from the radio station I used to work for, and I played it over and over again till I just about wore a groove in it.
One song in particular, however, was the gem for me – Here Comes a Regular – because of its plaintive acoustic guitar, and lead singer Paul Westerberg's voice.
Here Comes a Regular was the last track on The Replacements' 'Tim' but, in my opinion, it was the best. And yes, I did have the good fortune of seeing Paul Westerberg and The Replacements playing Here Comes a Regular live once – and it was even more lovely live than on vinyl.
That's why The Replacements' 'Here Comes a Regular' is my Repeat Rotation Video today. Twelve times played already, and I'm nowhere near done.
Listen to it in the video below.
And, by the way, if you're a Replacements fan, don't miss reading this article in The Daily Beast from the truly unique Elizabeth Wertzel. It's about a three-day reunion of The Replacements for a few concert dates and, boy, is it a lovely piece.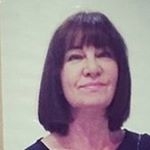 Latest posts by Michelle Topham
(see all)