Writing the previous piece on The Replacements new song 'Whole Foods Blues' reminded me of the band's amazing album 'Tim'. An album that has appeared on many critics' Top Rock Albums of All-Time lists over the years.
I used to play tracks from Tim on my alternative rock radio show several times in one shift for months, if I could get away without the program director noticing, it was that brilliant. And, years later, it still is.
The best track on The Replacements' Tim, I think, is "Here Comes a Regular". It's so sad, and what with Paul Westerberg's melancholy vocals and the violin, it could just break your heart.
And because I'm feeling a little bit melancholy myself today, I'm now playing 'Here Comes a Regular' as my Repeat Rotation Video today. It fits my mood.
If you'd like to do the same, here are two versions of the song. The original track from Tim, and a gorgeous live version Paul Westerberg sang a few years ago. Enjoy.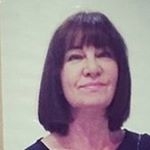 Latest posts by Michelle Topham
(see all)