Since the anime series The Rising of the Shield Hero became such a massive hit a couple of years ago, today's news about the franchise is probably not that surprising.
The news that The Rising of the Shield Hero manga has more than 11 million volumes now in print, that is.
The manga news came out via KADOKAWA this week along with the manga's 20th volume, which was released in Japan today.
The Rising of the Shield Hero manga is based on the light novel series written by Aneko Yusagi. It was adapted into a manga by Aiya Kyū.
The novel itself has been in publication since 2012, with 22 volumes now out in English in North America via One Peace Books.
The American publisher is also the official publisher of The Rising of the Shield Hero manga series, with the 17th volume out in English earlier this year.
Related: Filo's character video reminds us how much we love this adorable bird
Advertising
The first season of the anime based on the light novel came out in January, 2019, and was an immediate success.
So successful, in fact, both a second and third season were announced soon after the first season ended.
No surprise then the manga is selling so well.
Meanwhile, season 2 of the TV anime is due out in April with Masato Jinbo replacing Takao Abo as director.
The 25-episode first season of The Rising of the Shield Hero is streaming on Crunchyroll and on Funimation in both a subbed and English dubbed version.
And, if you haven't yet seen this adorable video of Raphtalia's cutest moments, do watch it.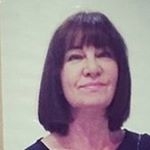 Latest posts by Michelle Topham
(see all)