Now this is more disappointing news from the Japanese anime industry…
The premiere of The Rising of the Shield Hero Season 2 anime series has been postponed from October this year to April, 2022. Although a reason has not, as yet, been given.
The announcement was made on the anime's official website today, with a notice in Japanese simply saying:
Due to various reasons, we have decided to postpone the broadcast of The Rising of the Shield Hero Season 2, which was scheduled to be broadcast from October 2021.

Currently, we are planning to broadcast from April 2022, so when a more detailed date and time are decided, we will announce it on the official website.

(2021年10月より放送を予定しておりました『盾の勇者の成り上がり』Season 2は、諸般の事情により放送を延期させて頂くことになりました。
現在、2022年4月からの放送を予定しておりますので、詳細な日時が決まりましたら、公式サイトにてご案内いたします)
The Rising of the Shield Hero Season 2 is being directed by Masato Jinbo (Chaos: Child), who is replacing Takao Abo (I really hate it when subsequent anime seasons of any anime have a different director, as the new season rarely has the same feel).
In better news, Keigo Koyanagi is back in charge of series composition, and Masahiro Suwa is also taking care of character designs again.
All other staff members and voice actors are reprising their roles.
The Rising of the Shield Hero Season 2 is one of at least two more planned seasons of the popular isekai dark fantasy series. The first season of the series is currently streaming on Crunchyroll, with the upcoming second season set to air on the streaming platform next year.
Season 1 was one of 2019's most popular anime series, with main girl Raphtalia winning Crunchyroll's Best Girl Award in their 2020 Anime Awards ceremony.
Billy Kametz also won the Best Performance by a Voice Actor award for his work as the English-dub voice of Naofumi.
Watch the official The Rising of the Shield Hero 2 trailer below.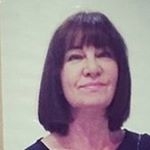 Latest posts by Michelle Topham
(see all)