The Rising of the Shield Hero's ending song 'Kimi no Namae' is sad but hopeful — Best Anime Songs
The Rising of the Shield Hero's ending song 'Kimi no Namae' is the perfect illustration of Raphtalia and Naofumi's relationship
It is almost impossible to put together a short list of Best Anime Songs. That is why our list, which is added to five days a week, will eventually be massive.
I mean, come on, there are thousands of superb anime series and films already out, and more being released every season. Many of them also come with both beautiful opening and ending songs.
Take The Rising of the Shield Hero's ending song — 'Kimi no Namae' by Chiai Fujikawa.
That first ending song from the series is one of the prettiest and, to some extent, saddest songs from recent anime releases. Especially as we know what a tragic life Raphtalia had before being bought from the slave trader by Naofumi.
What makes the song so lovely, though, is it reminds us of how not only does Naofumi save Raphtalia from her tragic circumstances, but she in turn saves him from his.
As someone on the YouTube page for the video said, "The best part of the song are the lyrics — 'But then, your voice called me again and again.. and eventually saved me' — and doesn't that describe perfectly how both of them must think?
Listen to the full version of The Rising of the Shield Hero's ending song 'Kimi no Namae' by Chiai Fujikawa in the official music video for the track below. You can also watch the ending animation from the series, along with the short version of the song, in the video below that.
And isn't it such a sad, sweet but ultimately hopeful song? And isn't Chiai Fujikawa's voice stunning?
The first season of the hit anime series is available to watch on Crunchyroll, with both seasons two and three announced last week. Yay!
Our Best Anime Songs list is here — with new songs added Monday through Friday every week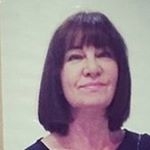 Latest posts by Michelle Topham
(see all)