I just heard 'The Road', the official song for the Tour de France 2014 Grand Départ Yorkshire, for the first time and I have to say it's cool.
Sung by Alistair Griffin and Kimberley Walsh, 'The Road' was written for the Grand Départ Yorkshire, an incredibly special and historic event happening in Yorkshire for the first time ever this Saturday, July 5th.
It features the duo wandering around some of Yorkshire's beautiful moorland , while cyclists cycle past. It's beautifully filmed, and the song is reminiscent of a country western song. Quite catchy, really.
As for the Grand Départ Yorkshire, Stage 1 of Le Tour Yorkshire starts on Saturday July 5th in Leeds and will end in Harrogate, during which you'll see some of Yorkshire's most beautiful landscapes.
On Sunday, July 6th, Stage 2 will begin in York (what an incredible city that is!) and will end in Sheffield, and will be one of the most difficult stages of the race.
All I can say is I'm gutted I won't be in Yorkshire for the Le Tour de France's Grand Départ. I'm a Yorkshire girl, through and through, so it would have been lovely.
But…..I can still enjoy 'The Road'. Listen to it below.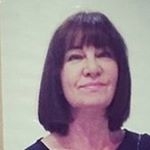 Latest posts by Michelle Topham
(see all)