The Rock to play Doc Savage in new movie
If you know anything about the history of comic books, and especially the history of Superman, you will have heard of Doc Savage. Savage was the hero of a series of pulp magazines published in the 1930s and 40s but, more importantly, was actually thought of as 'the world's first superhero' and the partial inspiration for Superman.
Well, at least according to The Rock, aka Dwayne Johnson, who uploaded an Instagram photo today with a long caption that basically announced he would be making a movie about the 'weirdo' Doc Savage.
According to The Rock's Instagram, he is going to be starring in the film, which will be directed by Shane Black (Kiss Kiss Bang Bang) and co-written by Black, Chuck Mondry and Anthony Bagarozzi. He will also co-produce the film.
"But here's the #1 reason I'm excited to become Doc Savage.. HE'S A F*CKING HILARIOUS WEIRDO! Confidently, yet innocently he has zero social graces whatsoever due to his upbringing so every interaction he has with someone is direct, odd, often uncomfortable and amazingly hilarious." said The Rock.
Yep, Dwayne's is definitely excited about this new project. And, frankly, it does sound kind of cool.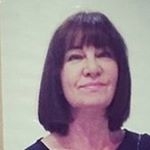 Latest posts by Michelle Topham
(see all)