If you are looking for a grand, sweeping and really lovely anime OP, they do not get much better than The Saint's Magic Power is Omnipotent opening theme song — 'Blessing' by Aira Yuuki.
Because 'Blessing' is utterly lovely, and Aira Yuuki's gorgeous voice is accompanied by a massive orchestral accompaniment that plays the memorable melody.
'Blessing' is Aira Yuuki's 14th single, and one of several anime theme songs she has sung in the last decade, including songs for A Sister's All You Need, Broken Blade and the smash hit Violet Evergarden.
The song also came with a short English version, which was posted to her YouTube channel yesterday (listen below).
The Saint's Magic Power is Omnipotent anime is based on Yuka Tachibana's fantasy light novel series of the same name (aka Seijo no Maryoku wa Bannou Desu in Japan.
It stars Yui Ishikawa (Violet Evergarden), Takahiro Sakurai (Diamond no Ace), Taku Yashiro (B-Project: Zecchou*Emotion), Takuya Eguchi (My Love Story) and Yuusuke Kobayashi (Dr. Stone).
The anime is directed by Shouta Ibata (Domestic Girlfriend).
The series is currently streaming on Funimation, with four episodes released so far and, if you enjoy a good isekai series, this one is the isekai anime to watch this season as it is a hidden gem.
Until then, listen to 'Blessing' by Aira Yuuki in the song's official music video.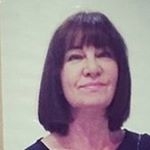 Latest posts by Michelle Topham
(see all)