Well, this was a while in coming.
The announcement that the lovely fantasy isekai anime The Saint's Magic Power is Omnipotent is finally getting a second season.
Shota Ihata, the director of the first season, will also be back for Season 2, along with Wataru Watari who will again be in charge of series composition.
Anime production will also be carried out by the same studio — Diomedéa.
What is The Saint's Magic Power is Omnipotent?
Unfortunately for this wonderful character-driven anime, The Saint's Magic Power is Omnipotent got little promotion by Crunchyroll or anyone else involved in its development.
That's why many anime fans overlooked it during a jam-packed season of excellent anime, and so it didn't grab the larger audience it deserved.
Hopefully, that will change with Season 2.
The anime itself is based on the light novel series written by Yuka Tachibana and illustrated by Yasuyuki Syuri.
Seven Seas Entertainment describes the plot of The Saint's Magic Power is Omnipotent like this:
Living the workaholic life in her mid-20s, Sei never expected she'd be summoned to another world, let alone obtain the power of a living Saint. And she especially didn't expect to be totally ignored by the locals! While the kingdom desperately needs a hero, it turns out Sei was just the backup option. Left alone, she explores her newfound powers at the royal Research Institute, unraveling the mysteries of magic potions.

As she helps the sick and the dying, her talents reveal themselves. Might Sei be the Saint this world needs after all?
The series currently has 8 volumes out in Japan, with Volume 8 published today. Five volumes are available in English via Seven Seas Entertainment, with Volume 6 coming out on March 22nd.
A manga adaptation based on the light novel has also been published, with six volumes available in Japanese and five in English, with the sixth English volume due out in August.
The first season of The Saint's Magic Power is Omnipotent (aka Seijo no Maryoku wa Bannou desu) aired from April 6th, 2021 to June 22nd, 2021.
There is no word yet on when The Saint's Magic Power is Omnipotent Season 2 will air, but it's good enough at the moment to know that it's on its way.
Until it does, watch The Saint's Magic Power is Omnipotent Season 1 on Crunchyroll and give it some of the attention it deserves.
After all, if you enjoy a good isekai anime, you will love this one.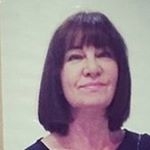 Latest posts by Michelle Topham
(see all)