The Secret Romantic Guesthouse, Ep. 13 viewers returning to the fun period drama
Just five episodes before the Korean historical drama The Secret Romantic Guesthouse finale, and it appears the audience for the Shin Ye Eun-led drama is on its way back up after last night's ratings were released earlier today.
Those ratings from Nielsen Korea show The Secret Romantic Guesthouse, Episode 13 viewers increased from the drama's previous two episodes' 3.2 percent of the audience in their time slots to last night's 3.8 percent in Korea nationwide.
Advertising
In Seoul, The Secret Romantic Guesthouse, Episode 13 viewers rose even more from 3.3 percent to 4.1 percent.
Both the nationwide and Seoul numbers then show the drama heading back towards its highest number yet.
The numbers earned when its first episode premiered on March 20th — 4.4 percent ratings nationwide with 4.8 percent in Seoul.
Why you should watch The Secret Romantic Guesthouse
Advertising
As someone who is currently watching The Secret Romantic Guesthouse via Viki, I have to stress I do not understand why the period mystery drama has not been able to grab a larger audience in South Korean than it has done.
The actors are superb, the costumes and backdrops are gorgeous (of course!), the story is sweet and interesting, and did I mention all the hot guys starring in it?
Plus, Shin Ye Eun who, I have now watched in four recent Korean drama series and a web series, never disappoints.
With the The Secret Romantic Guesthouse though, I was captivated right from the opening scenes of the first episode when young Lee Seol, having lost both his father and mother, meets young Yoon Dan-Oh who is "sending off" her own father into the afterlife.
From then on, the drama follows a group of borders staying at the Ihwawon Inn who join Yoon Dan-oh (played by Shin Ye Eun), the guesthouse's owner, in an effort to find Lee Seol.
The exiled crown prince's son who disappeared while he was still a child.
If you like an exciting historical series with fun characters, a villain you will hate, beautiful guys and a plot you just know will likely end well, you should give The Secret Romantic Guesthouse a shot.
The Secret Romantic Guesthouse stars Shin Ye Eun, Ryeoun, Jung Gun Joo, and Kang Hoon.
The period drama airs on SBS every Monday and Tuesday at 22:00 (KST), with Wavve and Viki streaming the show for international viewers.
The show's final episode is due to air on May 16th.
Before that though, the next episode of the drama will air later on tonight.
Fingers crossed its audience will continue to rise from the much better The Secret Romantic Guesthouse, Episode 13 ratings of last night.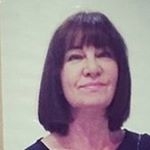 Latest posts by Michelle Topham
(see all)