Well, this is cool news. According to Funcom, the developer of the MMORPG The Secret World, the game is finally going free-to-play this summer. Yep, after five years of definitely struggling, it looks like Funcom has given up the ghost and has decided there is probably more money to be made in micro transactions. Can't say I blame them.
Because, let's face it, heading in this direction does definitely make sense for The Secret World. If Funcom wants it to be around for a few years more.
After all, when a game like this continues to be buy-to-play, the number of people who are going to spend their hard-earned cash buying a copy of a game that has already been out for half a decade plummets every year.
Make the game free-to-play, though, and that will open up The Secret World to a whole new group of people. People who will not only sign up for the game, but will probably spend money on micro transactions as they're playing as well.
Me, for instance.
I've played The Secret World via a friend's copy, but I didn't want to spend the money to buy the game myself. Especially as most MMORPG's are free-to-play nowadays.
Make it free, though, and I'm more than happy to put a few hundred hours into a game that does have a decent story, is interesting to play, and has some of the best writers in the video game world at the moment.
As for the people who have already paid for the game? Are they going to get screwed?
Not according to Funcom.
The developer says the old servers for those people will still be kept up and running, so they can continue to play the game the way they always have.
Or they can decide to do an optional crossover to the new game, and take a lot of the things their characters already have with them when they do.
The free-to-play version of The Secret World will launch sometime this spring and will be officially called Secret World Legends. It's not just the same old game, however.
Instead, it's going to be massively updated with new visuals for things like character models, character heads, combat effects/animations, lighting in playfields, and increased view distance.
Let's just hope they fix the combat as well, as combat in The Secret World is literally the worst I have ever played.
Gameplay in Secret World Legends will also be solo play or multi-player. Entirely up to you which way you want to go.
Secret World Legends is currently in beta and, if you'd like to be one of the players involved in that, you can still sign up on the game's website. Yep, I just did that.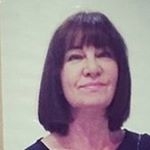 Latest posts by Michelle Topham
(see all)