Since I binge-watched the entire The Seven Deadly Sins anime series plus films on Netflix in less than a month late last year, I have been all-in for anything connected to this amazing show.
So you can guarantee I was screaming with joy earlier today as information about a new game — The Seven Deadly Sins: Origin — showed up on Gematsu.
Because, hell, I would be happy to play the game just to get more access to some of my all-time favorite anime characters but…that Seven Deadly Sins: Origin also looks amazing is more than I could ever have hoped for.
The Seven Deadly Sins: Origin is an open-world action game being developed by South Korean game developer Netmarble (Lineage 2 Revolution).
Check out the just released trailer for the game below, and be sure to notice the vibrant colors, the gorgeous landscapes, the cool character movement, and the ability to swim underwater.
And the fact that it takes place in an enormous open world giving you all kinds of options as to how you play.
As you will see too, The Seven Deadly Sins: Origin will feature all our favorite characters from the hit anime series, all beautifully designed and actually looking like themselves, as well as a brand new protagonist.
The Seven Deadly Sins: Origin will be released on PC, smartphone and some consoles likely some time this year, although a release date has not yet been announced.
Keep an eye on Netmarble's official website for upcoming info but, wow, doesn't this thing look incredibly cool?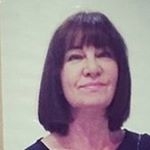 Latest posts by Michelle Topham
(see all)