The action adventure, survival horror game The Sinking City PlayStation 5 enhanced version release is out today and, if you haven't grabbed it yet, I am here to tell you that you should.
After all, The Sinking City PlayStation 5 enhanced version includes 4K and 60FPS, as well as up to six times faster loading times than the original PC game, enhanced graphics, lighting and textures, and DualSense features to take advantage of the console's controller.
As someone who played the PC version of the game, it is the best Lovecraftian experience I have had in a long time, with interesting characters, superb world-building, excellent writing, decent voice acting and a game that was just the right amount of challenging.
On the less than positive side, The Sinking City on PC was a little frustrating when it came to slow loading, and sometimes combat was a little buggy, but neither of those things seem to be an issue with the PlayStation 5 enhanced version of the game.
The only drawback to anyone with a PS5 is that developer Frogwares has announced, due to original publisher Nacon's allegedly terrible behavior (intellectual property violation and non-payment), which is something that is currently being handled in the legal system by Frogwares, it will not be possible for owners of the PlayStation 4 version of the game to get a free upgrade.
That means, if you want the The Sinking City on PS5 experience, you will have to purchase the game again.
Related: This The Sinking City walkthrough is a must watch if you're still in two minds about buying this superb game
Frogwares themselves are publishing The Sinking City's PlayStation 5 version and, considering it looks like they got royally screwed by Nacon, it might be nice to support that.
Watch The Sinking City PlayStation 5 release trailer below to check out some of the updated features. It really does look nice.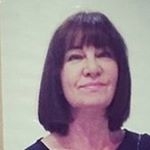 Latest posts by Michelle Topham
(see all)