I have glanced through Volume 1 of the original Japanese language version of the The Skull Dragon's Precious Daughter manga and, I've got to say, the story is adorably cute, and the art style absolutely stunning.
Stunning in that old-fashioned fairy-tale style so many of us grew up loving.
That's why I was thrilled to hear the news that J-Novel Club has acquired the rights to the English language version of The Skull Dragon's Precious Daughter by Ichi Yukishiro, so the first volume is now readable in English.
J-Novel Club has this to say about the plot of the manga:
In the Forest of Scraps, a place where all manner of things are discarded, an old dragon sleeps away his final days—that is, until an abandoned child suddenly appears before him. The tiny human is Eve, and despite being only five years of age, she has somehow endured the many dangers that surround them.

In an act of pity, the dragon decides to raise her as his own…but his time is still running out. After five years together, he takes his last breath, leaving his precious daughter on her own. Little does the dragon know, Eve is capable of more than he realizes, and their reunion may be sooner than he thinks…

Hoping to improve Eve's control over her magical abilities before his resurrected body gives out, the skull dragon sets out on an adventure with his reckless human daughter—but who knows what kind of trouble awaits them?
The first chapters of the manga are available on J-Novel Club now.
You can either subscribe to read the manga by chapter, or buy the first volume when it publishes on July 14th.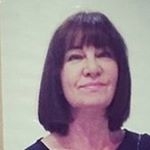 Latest posts by Michelle Topham
(see all)