Looking to update your Skyrim by adding a mod that is actually going to make some major changes? Bored with the way many of the settlements look? Then look no further than the new 'Skyrim: Settlements Expanded' mod. An excellent mod that builds on six of the current bland and generic settlements, as well as adds a completely new one to the game.
The 'Skyrim: Settlements Expanded" mod adds new buildings, NPCs, guards, decorations and other bits and bobs to each of the six old settlement. These additions make the settlements more interesting as well as add NPCs that actually interact with you.
They are also set as 'protected', so nobody is going to come in and kill them off.
Some of the settlement updates include ones at the 'Sarethi Farm' with its guards and a new abandoned watch tower. Another great addition is at 'The Whistling Mine', which now has a blacksmith to forge any of the iron ore coming out of the mine.
As for the new settlement, it is called 'Coldstone Mine' and is located right at the edge of Winterhold Hold. It features a fully-stocked ebony mine, a blacksmith, some new NPCs, stations for the three crafting skills, and some residential buildings, as well as a lookout area and a cooking spot.
There is also loot to grab if you want to spend the time.
You can download the 'Skyrim: Settlements Expanded' mod, and jazz up your game, at Nexus Mods.
And, if you want to know more about the mod or see what it looks like before installing, watch the Brodual video below, as it covers all of the mod's features in some detail.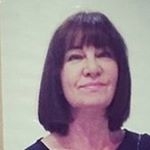 Latest posts by Michelle Topham
(see all)