The Smashing Pumpkins' song 'Disarm' was one of my favorite tracks when it was first released. So much so I copied it from CD onto a cassette tape (yep, we're talking 1994 here), and I used to exercise to it at the running track every night.
Weirdly, I haven't listened to either Disarm or the album it's from (Siamese Dream) in a few years.In fact, I'd forgotten all about it until I published an article yesterday I'd written a while ago about the best alternative rock songs to drive to and Disarm was on that list.
Then, of course, it was just a matter of a few hours before I dug up The Smashing Pumpkins' Disarm on YouTube and it was my Repeat Rotation Video for today.
Listen to it below. Beautifully written lyrics, the best guitar ever and, of course, lead singer Billy Corgan's incredible voice and, yes, it's still the same gem it was in 1994.
And, by the way, whether you're an old or new fan, The Smashing Pumpkins are still together, albeit in a different form than the original band, and with two more albums coming out next year. Yay!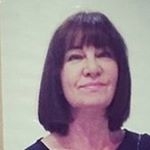 Latest posts by Michelle Topham
(see all)