In the last few years, I've been listening to a lot of The Staves music. One of the best British folk rock groups around — seriously.
Who are The Staves?
Made up of three sisters, Emily, Jessica and Camilla Staveley-Taylor, The Staves' music is mainly acoustic with Jessica playing the guitar, and Camille the ukulele, and others occasionally providing back-up music. Their harmonies are perfect and their music so beautiful,
Once only known in Britain, The Staves are beginning to make a name for themselves in the US and Europe as well in the last couple of years. In fact, their recent performance at Glastonbury 2013 showed just how popular they are becoming with some fans quite beside themselves when the three sisters appeared on stage.
The Staves: Best British Folk Rock Group?
If you haven't heard The Staves but you love British folk rock, you've really been missing a treat. Watch the video below of The Staves singing 'White Winter Trees' — pretty, isn't it?
Don't miss The Staves song 'Behind My Teeth' either — you can listen to that on the SoundCloud thingyamyjiggy below the video. And you can find out more about The Staves at their website, as well as order their upcoming new album 'If I Was'.
Now are you going to support British folk rock and buy a Staves EP? They're all currently available on iTunes.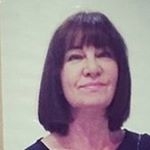 Latest posts by Michelle Topham
(see all)