Whatever you think of Jeremy Clarkson being suspended from 'Top Gear' after getting into a 'fracas' with a BBC producer last week, I did think it was funny that British political blogger Guido Fawkes not only managed to collect over a million signatures to 'Bring Back Clarkson', but he also arranged for a tank and a man dressed as The Stig to deliver the signatures to the BBC this weekend. You've got to admit, he has a certain sense of style.
Although the one million signatures have now been delivered, there's no word from the BBC yet on what the outcome of Jeremy Clarkson's suspension is likely to be, and it may not come for days.
Particularly as the BBC feel they are in a lose-lose situation. (Fire Clarkson and millions of fans will stop watching 'Top Gear', the BBC's highest grossing program. Reinstate Clarkson and millions of other Brits will be furious he got away with what they think is yet more abusive behavior).
Until the decision about Jeremy Clarkson's future at the BBC is decided, though, why not enjoy watching that tank and 'The Stig' slowly driving through the streets of London and up to the BBC. Made me smile.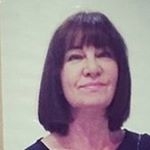 Latest posts by Michelle Topham
(see all)