If you are looking for the most beautiful anime film of 2021, you cannot get much better than The Stranger by the Shore (aka Umibe no Étranger) — the upcoming boys' love film based on the L'étranger manga series by Kanna Kii.
The film was released in Japan late last year, and is finally getting its long-awaited English streaming release via Funimation on July 9th.
The Stranger by the Shore will initially be available on Funimation in the United States, Canada, the United Kingdom, Ireland, Australia, New Zealand, Scandinavia, Brazil, and Mexico, in both a subbed and English dubbed version.
Along with its announcement of exclusive streaming rights for the movie, Funimation also announced The Stranger by the Shore English language cast.
They are:
Shun — Josh Grelle
Mio — Justin Briner
Eri — Morgan Lauré
Suzu — Bryn Apprill
Sakurako — Amber Lee Connors
Auntie  — Jessica Cavanagh
Young Mio — Steph Garrett
Mio's Mom — Brittney Karbowski
Young Shun — Mary Morgan
Shun's Mom — Monica Rial
Shun's Dad — David Wald
Mimi's Bar Employee — Ciarán Strange
Wada — Brandon McInnis
Funimation describes the love story this way:
The film follows young novelist Shun Hashimoto who was cut off from his family after coming out; and Mio Chibana, an orphaned high schooler who loves the ocean.

But as the two grow closer, Mio reveals that he has to leave Okinawa and head to mainland Japan. Three years pass—can love persevere?
Watch the gorgeous Umibe no Étranger trailer below and, I guarantee, you will be desperate to see the film when it arrives at Funimation on July 9th.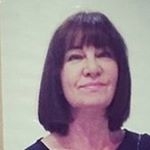 Latest posts by Michelle Topham
(see all)