The popular supernatural manga The Summer Hikaru Died aka Hikaru ga shinda natsu in Japanese, is finally getting an official English language release, with Yen Press announcing this week they have obtained the publishing license for the Japanese horror manga.
The manga tells the story of two boys — the titular Hikaru and his best friend Yoshiki. The two have been best friends since they were little but, one day, Hikaru heads up a local mountain by himself and disappears for a week.
Advertising
When he returns, while he looks like Hikaru and sounds like Hikaru, to Yoshiki it is quickly obvious this is not Hikaru at all.
Soon after, Hikaru transforms into a half human half other being, and then tells Yoshiki while he could kill him if he wanted to, he won't, as long as Yoshiki is willing to accept him.
And oh, by the way, he loves him.
Now it is up to Yoshiki to decide if he wants to stay away from Hikaru from now on, or remain by his side. After all, even though he knows deep down in his very soul the Hikaru he once knew is already dead, he still doesn't want to let go of his best friend.
Advertising
The Summer Hikaru Died was written and illustrated by Mokumokuren, and began publishing in Japan in August, 2021.
There are currently two volumes out in Japanese, with the first volume alone selling over 300,000 copies so far.
Yen Press has announced the first English language volume of The Summer Hikaru Died will be out in July.
They also released a cool new visual promoting the upcoming manga via their official Twitter account (see above).
For even more of an idea as to what you can expect in The Summer Hikaru Died, check out the scary official Kadokawa promo trailer.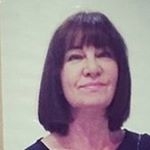 Latest posts by Michelle Topham
(see all)