I started watching Episode 1 of The Tale of Outcasts without many expectations, so imagine my surprise for it to quickly head high up my list of Favorite Anime of Winter 2023 so far.
After all, not only does it tell the touching story of the sweet and completely alone orphan Wisteria and the demon Marbus who becomes her friend, but it also features the voice of one of my all-time favorite Japanese voice actors as Marbus — Katsuyuki Konishi, who played the wonderful Takano Masamune in Sekaiichi Hatsukoi.
Along with the so-far fascinating story, The Tale of Outcasts also features a beautiful opening theme song — 'Ashita no Katachi' (in English 'The Shape of Tomorrow' performed by Ayana Taketatsu, the voice actress who superbly plays Wisteria in the anime series.
A gorgeous and quite addictive opening theme song that received a full music video after the track was digitally released in Japan yesterday.
The 'Ashita no Katachi' music video features Ayana Taketatsu alternately in a dark and dingly room like the one Wisteria lives in, and then in a magical place surrounded by the most beautiful wisteria flowers.
Meanwhile, on her official Twitter account, Ayana Taketatsu also talked about the importance of wisteria. Something you can connect to the relationship between Wisteria and Marbus in The Tale of Outcasts — as the name of the wisteria flower means "Never leave".
Watch the official 'Ashita no Katachi' music video from Ayana Taketatsu below, listen to the song on the Spotify player and, if you enjoy a sweet and touching anime with a heckuva lot of action too, don't miss the first episode of the anime — "Night One" — currently streaming via Crunchyroll for Premium members.
Check out the trailer for the series down below as well.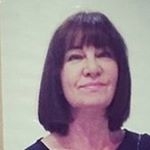 Latest posts by Michelle Topham
(see all)