Best-selling Australian action thriller author Matthew Reilly's new book comes out in early 2021.
Called The Two Lost Mountains, it will be the sixth book in the Jack West Jr. series, and the follow up to 2018's The Three Secret Cities.
One of Australia's most successful writers, Reilly has published 15 novels so far — five of them as standalone books, five in his Shane Schofield series of military novels, and five in the series about former Aussie military man Jack West Jr.
He has also written a slew of short stories and three mini novels.
Much of Matthew Reilly's work has a military-focus with a lot of mysticism thrown in, and with characters that are members of military organizations like the U.S. Marines or the Australian Armed Forces.
While his books sell very well, they have also been criticized by both critics and readers as having plots that are "unbelievable", with stereotypical characters and for being full of writing and plot clichés. (continue reading and then listen to a podcast with Matthew Reilly talking about The Two Lost Mountains after the promo…)
What is Stuart MacBride's 'The Coffinmaker's Garden' about? Here's the plot…
He also has a strange obsession with italics and exclamation marks.
Honestly, Matthew Reilly's books are not remotely my taste, but many readers do love them.
The plot of Matthew Reilly's The Two Lost Mountains
As for his upcoming book, the publisher describes Matthew Reilly's The Two Lost Mountains, which continues the story of Jack West's trials and tribulations during The Three Secret Cities, like this:
Against all the odds, Jack West Jr found the Three Secret Cities – but at a heartbreaking cost. Still reeling from his loss, Jack must now get to one of the five iron mountains – two of which have never been found – and perform a mysterious feat known only as 'The Fall'.

Amid all this, however, Jack will discover that a new player has entered the race, a general so feared by the four legendary kingdoms they had him locked away in their deepest dungeon.

Only now this general has escaped and he has a horrifying plan of his own…
The Two Lost Mountains by Matthew Reilly will be published by Orion in hardback, for Kindle and in an audio version on January 21st, 2021.
For more on the upcoming novel, as well as on his career as a writer, there is an interesting Booktopia podcast featuring Matthew Reilly you can listen to below.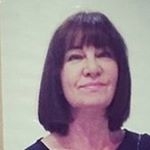 Latest posts by Michelle Topham
(see all)