The Uncanny Counter 2's solid ratings turned superb last night
While The Uncanny Counter 2 has not earned the high ratings its first season garnered, the South Korean action drama has still seen solid ratings throughout its entire second season.
Those ratings, however, skyrocketed last night as the season finale The Uncanny Counter 2, Episode 12 earned almost 2.50 percent higher ratings than its previous episode, with the drama's final episode ending with record ratings for the season.
According to Nielsen Korea, The Uncanny Counter 2, Episode 12 grabbed 6.06 percent of the audience share nationwide, which was massively up from the previous episode's 3.74 percent.
That is also a huge increase since the Korean drama garnered 3.94 percent of the audience for its first episode back on July 29th.
In Seoul, The Uncanny Counter 2 saw a similar ratings increase earning an even higher 6.44 percent of the audience share — again, the drama's highest rating of the season — and an increase from its previous episode's 3.73 percent share.
Outside South Korea, the drama is streaming on Netflix where it is also still seeing solid international ratings after remaining in the Top 10 most-watched non-English shows for 30 days soon after it premiered.
After last night's Season 2 finale aired, many people on social media are also commenting on how much they enjoyed the ending, and how they are now hoping for a third season.
Fingers crossed, eh?
The Uncanny Counter 2 stars Jo Byeong Kyu, Yoo Jun Sang, Kim Se Jeong, Yeom Hye Ran, Ahn Suk Hwan, and Yoo In Soo.
All 12 episodes of the second season (and all of Season 1) are now streaming on Netflix.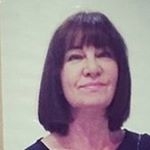 Latest posts by Michelle Topham
(see all)